The Use of Continuous Backup in the DevOps Industry
By CIO Applications Europe|
Friday, January 11, 2019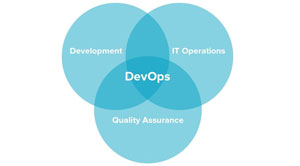 The software engineering sector is continually evolving. The norm of big-budget releases with multiple features is replaced by agile development with shorter release cycles and few improved features at a time. Modern software development is all about continuous development where each update seems like a patch rather than an extravagant overhaul.
The agile development process has disrupted the entire testing process. The latest models combine developers, testing, operations, and security into close-knit teams. Release cycles and development cycles are shortened, and testing and deployment are automated from the source. This entire combination is called DevOps.
Operations and development are highly functional because of the flexibility provided by virtualization and the snapshots created for a point-in-time failback. Limitations are still present. More is required to keep the environments updated because once the snapshot is deleted; the data that it represents is gone. New tools have been introduced in the market to help the operations. However, development teams can become expensive when ineffectively used. Any downtime or refreshing idle waiting database for any regression is wasting money. DevOps process can do this, but they aren't useful if it doesn't have a continual stream of recovery points.
Check this out: Top DevOps Services Providers
The development is only useful if the production data is effective. The challenge is to get duplicate production data in time, and if stimulated test data design is used to mimic production, then defects will be present. Development and testing become easy because of files, VMs, and continuous backup with search and recovery across data. With the help of multiple clones of data, building a clone of production environments is simple. Duplication of production data can be sent disaster recovery facilities for protection.
Test builds and deployments are orchestrated with the simultaneous use of a proper API and production replicas without any manual intervention. This is essential because tests performed on excellent and reliable data can drastically reduce defects. Developers can use real-time models of production workloads with ease, and that's why they don't have to worry about the outcome of a new code update into production.